The story of the Community Workshop in Resia
27 November 2020
The process of participation in Resia to promote accessible tourism continues with great success!
Last month on 10, 11 and 12 October 2020, the first session of the participatory workshop, organised by the Municipality of Resia with the fundamental support of the Centro di Produzione Teatrale la Piccionaia within the SMART project, was held in the pilot site of Resia.
The workshop aims to create an itinerary in Silent Play directly involving the local community who, thanks to its testimony and knowledge, contributes to enhance the historical and cultural heritage of the area.
Many people took part in the workshop, after the successful presentation on 4 September 2020, in Resia, such as the Mayor Anna Micelli, local associations, Enrico Micelli from the Youth Council of the "Alpi Giulie Italiane" Park, Ornella Sacchi and Giuliano Fiorini from the "Vivi Stolvizza" Cultural Association, Carmela Barile and Iside Di Lenardo, Elsa Madotto and Catia Quaglia from the Folkloristic group choir.
In the morning session on October 10, the participants walked along the Fontanone path living an unforgettable experience thanks to the naturalistic peculiarity of the forest and the suggestive sound of the Goriuda waterfall.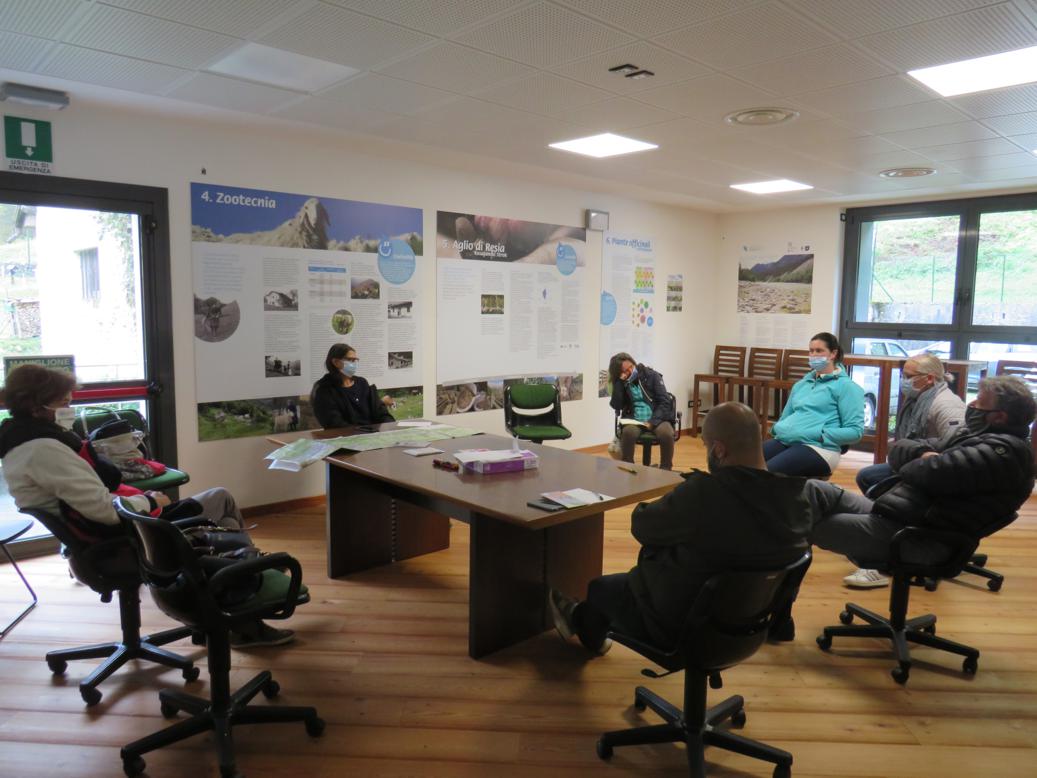 The second part of the workshop took place at the Multifunctional Centro La Tana di Lischiazze and was dedicated to the presentation of Silent Play and to the exchange of generational perspectives that contributed to enrich the information already collected to promote the local cultural and naturalistic heritage and encourage tourism.
Enrico Micelli's speech was significant and brought to the centre of the debate the point of view of the new generations, strongly torn between the sense of belonging to the valley and the need to move elsewhere for work and study needs.
On the following day, 11th October, in the morning the participants visited the Park Centre, while in the afternoon several representatives of the local authorities were involved in the confrontation, such as Councillor Gabriele Pascutti from the municipality of Resia and local associations.
One of the central themes of the debate was the promotion of the accessibility of local tourism starting from the enchanting trails of Resia that connect three different countries (Italy, Austria and Slovenia).
The last day of the workshop, on 12 October, was dedicated to the discovery of a new destination, the enchanting Sella Carnizza Pass, with further reflection in the afternoon on the inclusive and sustainable development of the area.
The workshop offered the opportunity to visit attractive places in and around Resia, thus creating moments of reflection and sharing among participants and making them aware of the benefits that the whole community would enjoy if inclusive tourism were promoted and encouraged.
The large number of people involved in the initiative made the workshop a success, highlighting the importance of local customs but also the need to rediscover the area with a new and innovative look!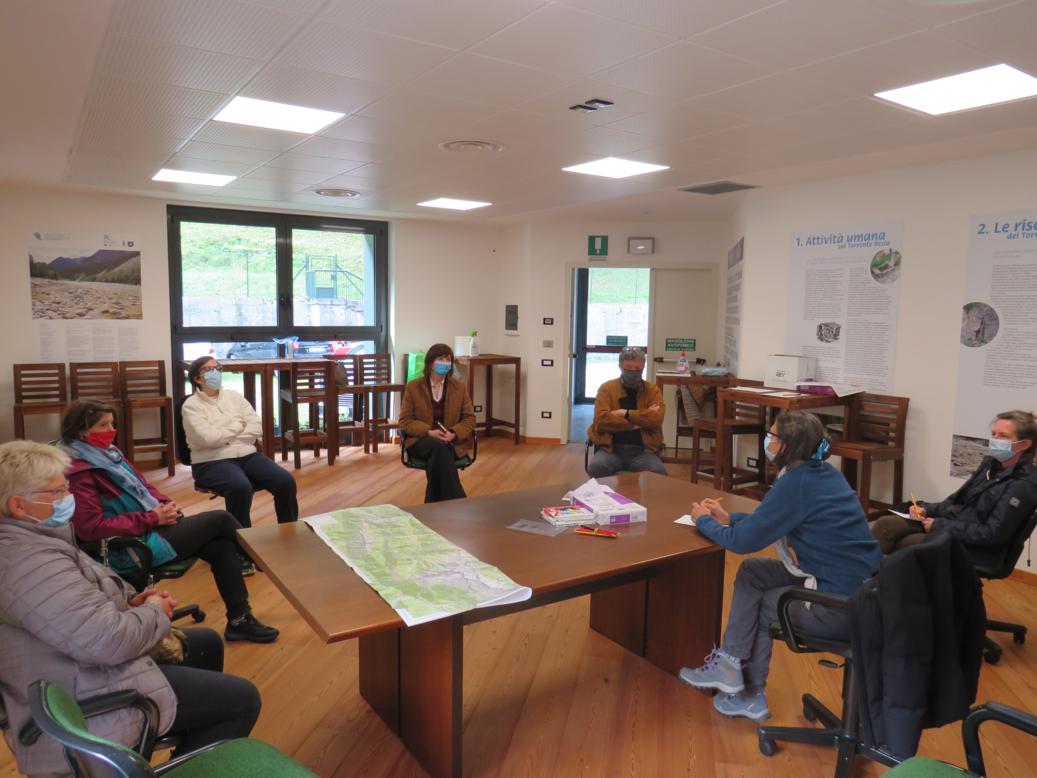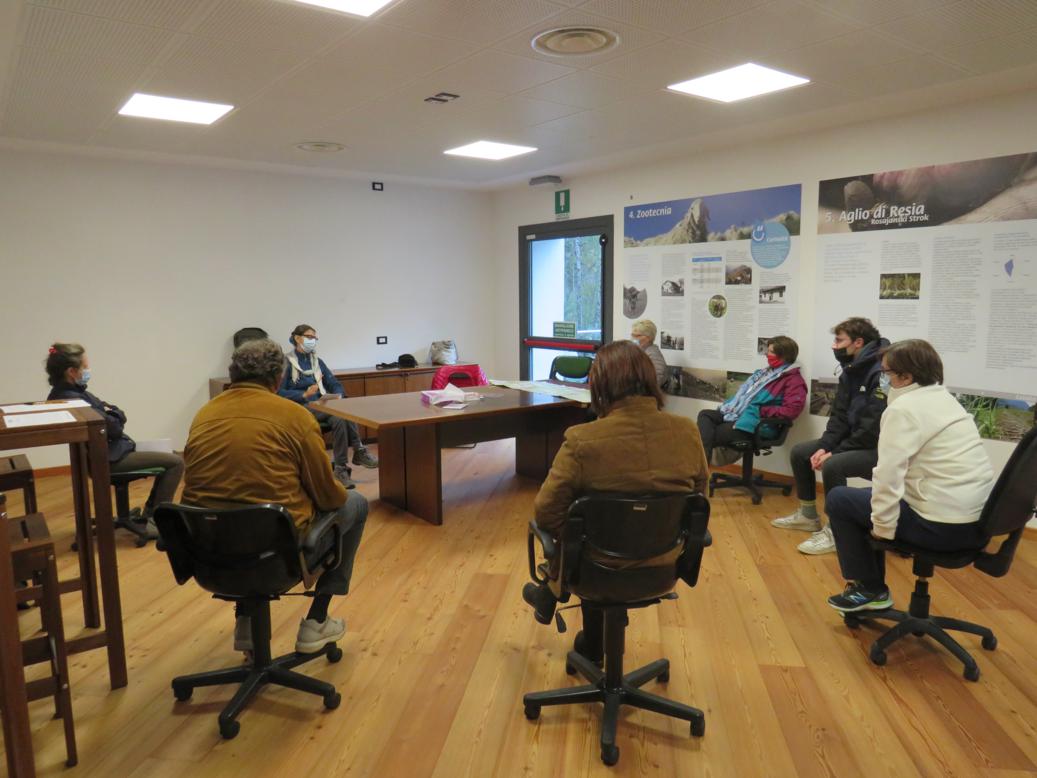 Funded by the European Regional Development Fund and Interreg V-A Italy-Austria 2014-2020